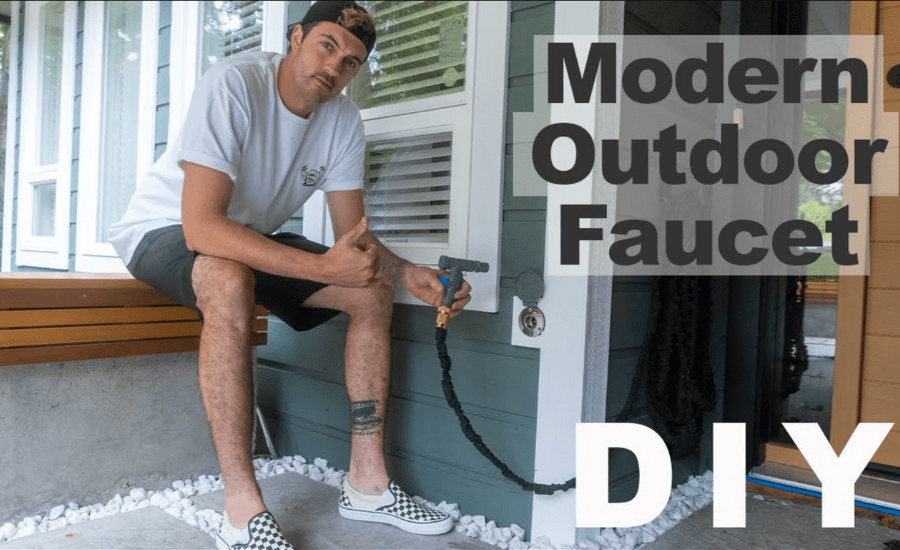 Replacing a dripping hose bib is has never been so fun.
In this video, I will be going through how I replaced my old traditional dripping, rusty, ugly hose bib.
I replaced it with a sleek, sexy modern outdoor faucet, sent by my friends at Aquor Water Systems.
DXYSS Lightweight Expandable Garden Hose Expandable Garden Hose Pipe Flexible Expanding Magic Hose with Multi Spray Watering Gun/Storage Bag/Hose Hanger Fashion Brass Fittings
The most serious quality problem for former expandable hose is joint leaking and water pipe burst. garden hose use a super high tenacity fiber, which can efficiently protect latex pipe.can expand up to 3 times of its original length.
9 PATTERN HOSE NOZZLE:MIST,ANGLE,SOAKER,JET,CONE,SHOWER,FLAT,EFUL,CENTER,Just turn the spray nozzle to adjust the watering pattern.
The use of solid fittings makes the garden water hose free from leaks and cracks that often come with plastic fittings. Built-in shut-off brass valve saves you endless trips to the faucet.
Compatibility Hose Connector:This garden hose combination is equipped with a special connector. Make hoses more widely used: Cleaning machine,gardens, workshops, lawns, car washes, RVs, swimming pools, boats, etc.
PROFESSIONAL SERVICE : Our garden hose expandable is manufactured with strict, high quality, and high standards. If you're not 100% satisfied with the our garden hose, please no hesitate to get in touch with us, we will help you within 12 hours. Click "Add to Cart" to get your garden hose!
I just want to say a Big Thank Tou to Aquor for sending me this faucet.
Aquor Water System has a bunch of cool innovative faucets and accessories to suit any environment from residential to commercial to marine.
Each Faucet comes in a selection of sizes and colors to suit all your watering needs.
With just a simple 1/4 of a turn, you get an instant leak-free, rust-free water straight to your hose.
With the flush-fitting design, it keeps your exterior looking modern and makes winterizing your home a thing of the past.
If installed correctly the modern water faucet is designed to keep the plumbing in your house frozen free through those chilly winter months.
Things that were needed in the installation:
Tools That I Use:
Related post: How to choose the best garden hose
Love this? Pin it!