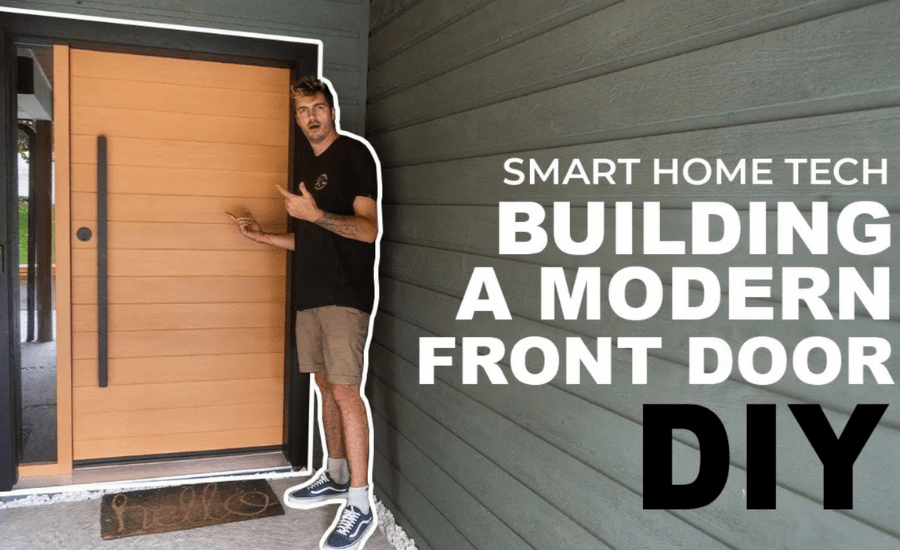 In this final episode of my Ultimate Curb Appeal Series, l be showing you all how to build a modern exterior entryway door.
And how to install it, too!
The door was made from fir as was the center mull post. The frame was red oak and the cill was made from aluminum.
A big thank you to Amcrest for giving me their awesome Wireless Camera Doorbell Camera.
How To Build A Modern Exterior Entryway Door
I purchased the door slab itself locally as I was unable to build my own door due to local code restrictions here on Vancouver Island.
I also picked up the rest of the door parts from my local door supplier for a fraction of the cost of a complete door.
Tools Used:
Tech Stuff
Love this? Pin it!